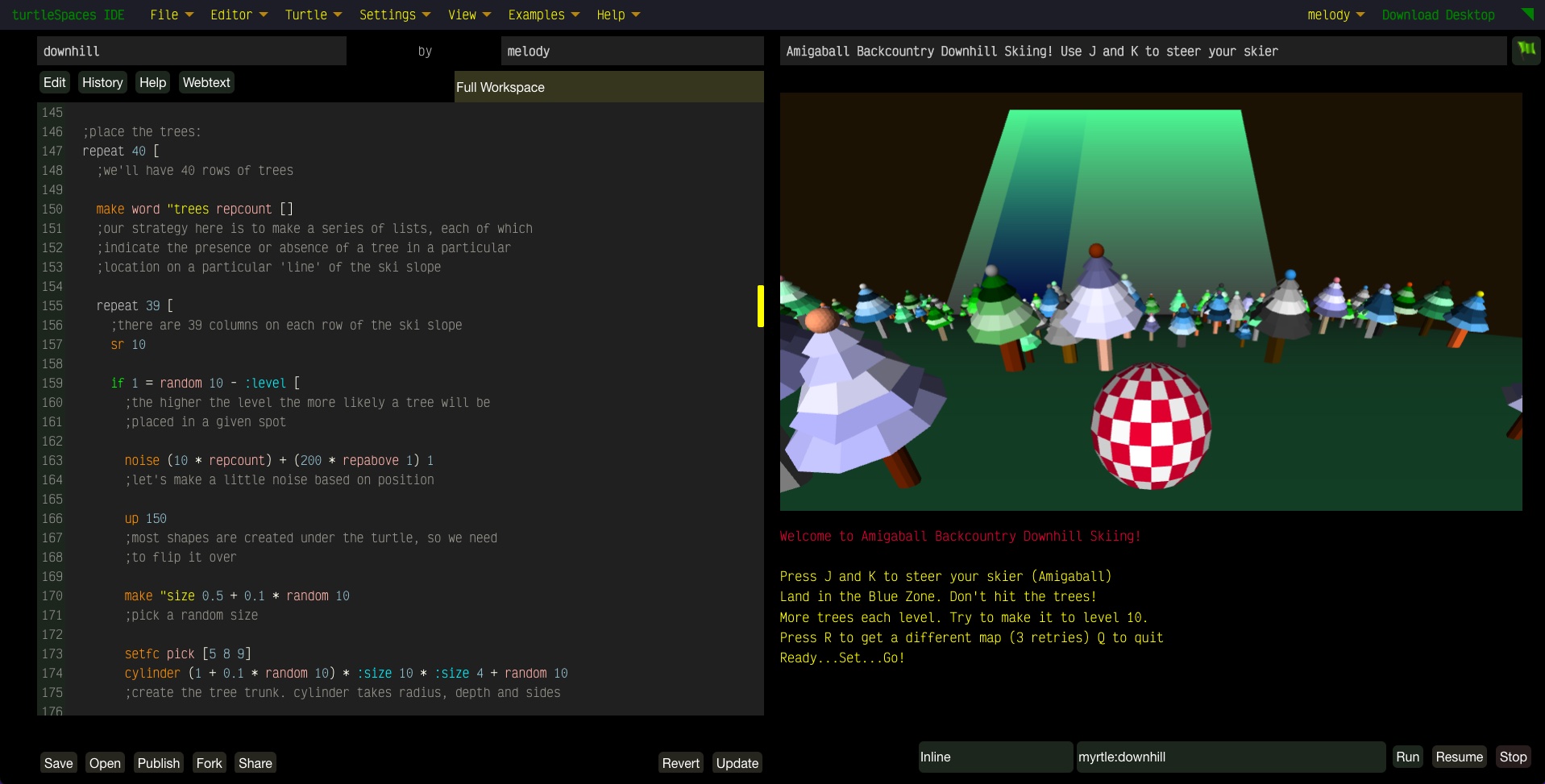 IDE now available in offline (downloaded) version
We are pleased to announce that turtleSpaces now supports offline use of the web-based Integrated Development Environment. Simply download turtleSpaces for your relevant platform, and once you've signed in to a local account, type IDE in the console.
Your default web-browser should then open with the IDE in a new window or tab. You can use this IDE to control your local copy of turtleSpaces. This means that execution of Logo programs will generally happen much faster. Loading and saving will happen to / from your local turtleSpaces folder (present in your home or User folder).