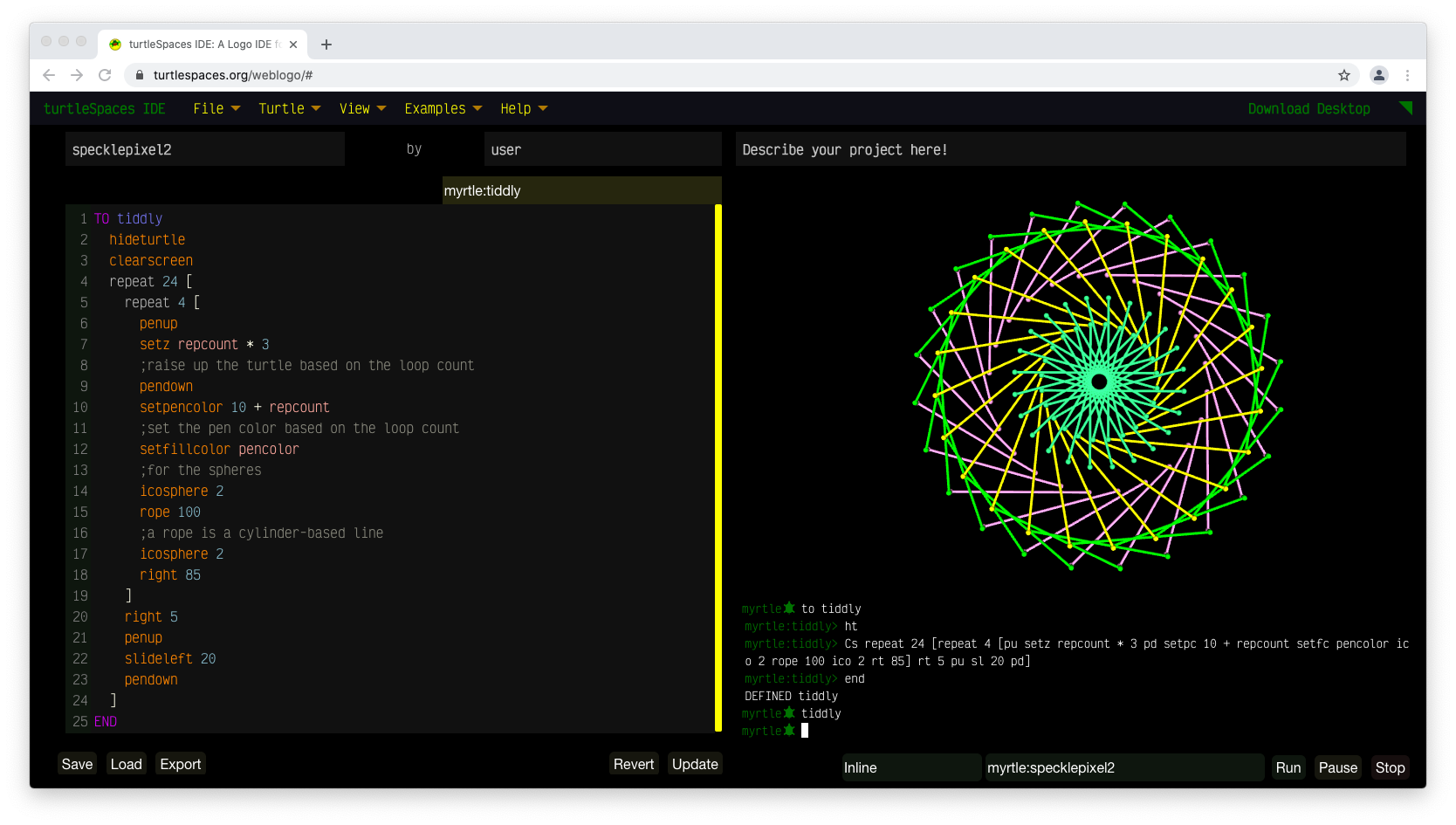 New WebAssembly Build of turtleSpaces Logo Now Available
To make turtleSpaces more accessible to our users, we've created a WebAssembly build of turtleSpaces and paired it with a new Javascript front-end UI that renders turtleSpaces output natively in the browser, and has a code editor with syntax highlighting.
It comes with a number of built-in examples, and a fairly complete set of features: loading from the local machine, saving to the local machine, exporting STL, exporting PNG (high-resolution), and sharing using the turtleSpaces model viewer (which unlike STL is in full color).
Obviously execution in the web interface is slower than if you download the native turtleSpaces binary for your operating system, but our webLogo still provides most of the functionality of turtleSpaces while making it available for other platforms such as Chromebooks, Raspberry Pi 4 and so forth (anything that can run a Chromium-based browser).
And, because it is 3D, and has dozens of shape primitives, our webLogo still offers far more creative opportunities than other Logos.